Pop Up🛈
Pop Up is the ability of a board to get out of the water when starting
Agility🛈
Agility is the ability for a board to move quickly and easily
Spin🛈
Spin is the ability of a board to rotate smoothly and quickly
Speed🛈
Speed is the ability of a board to cover a distance in a set amount of time
Air🛈
Air is the ability of a board to gain height off the wake
Unparalleled Spinning:
Max Spin Technology
Experience the freedom of adding flair to your ride with effortlessly unrivaled spinning capabilities.
Built to Last:
Advanced Construction
Enjoy a wakesurf board that's not only durable but also highly responsive and buoyant, thanks to its lightweight colloidal foam core and fiberglass reinforcement.
Customize Your Ride:
Configurable Fins
The Mojave gives you the flexibility to tailor your ride to your style. Choose from a single fin for agile turns, double fins for rapid speeds, or thruster fins for a balanced combination of both.
Boost Your Big Airs:
Carbon Fiber Reinforcement
Strategically placed for maximum lift, the Carbon Fiber weave amps up your airborne stunts, making those big airs even more exhilarating.
30 Day Money Back Guarantee

At Smith Board Co., we are committed to providing the highest quality boards, and we back this commitment with our 30-Day Money-Back Guarantee.

If you are not 100% satisfied with your purchase for any reason, you can return the product within 30 days of your purchase date and get a full refund. This guarantee applies to all purchases made on our website or through our authorized dealers.

To find out more check out our 30 day money back guarantee.
Free Shipping

Free shipping on all orders over $100.
Custom Built

Here at Smith Board Co we don't believe in the one-size-fits-all approach that everyone else does. Because of that, every board that goes out our doors is custom built to your specifications.

Please allow 1-2 weeks for us to build your board and get it shipped out to your door. Trust us, you won't regret the wait!
Learn More About The Science Behind Your Board

Learn more about the science of wakesurfing at the Smith Board Co Journal
Share
View full details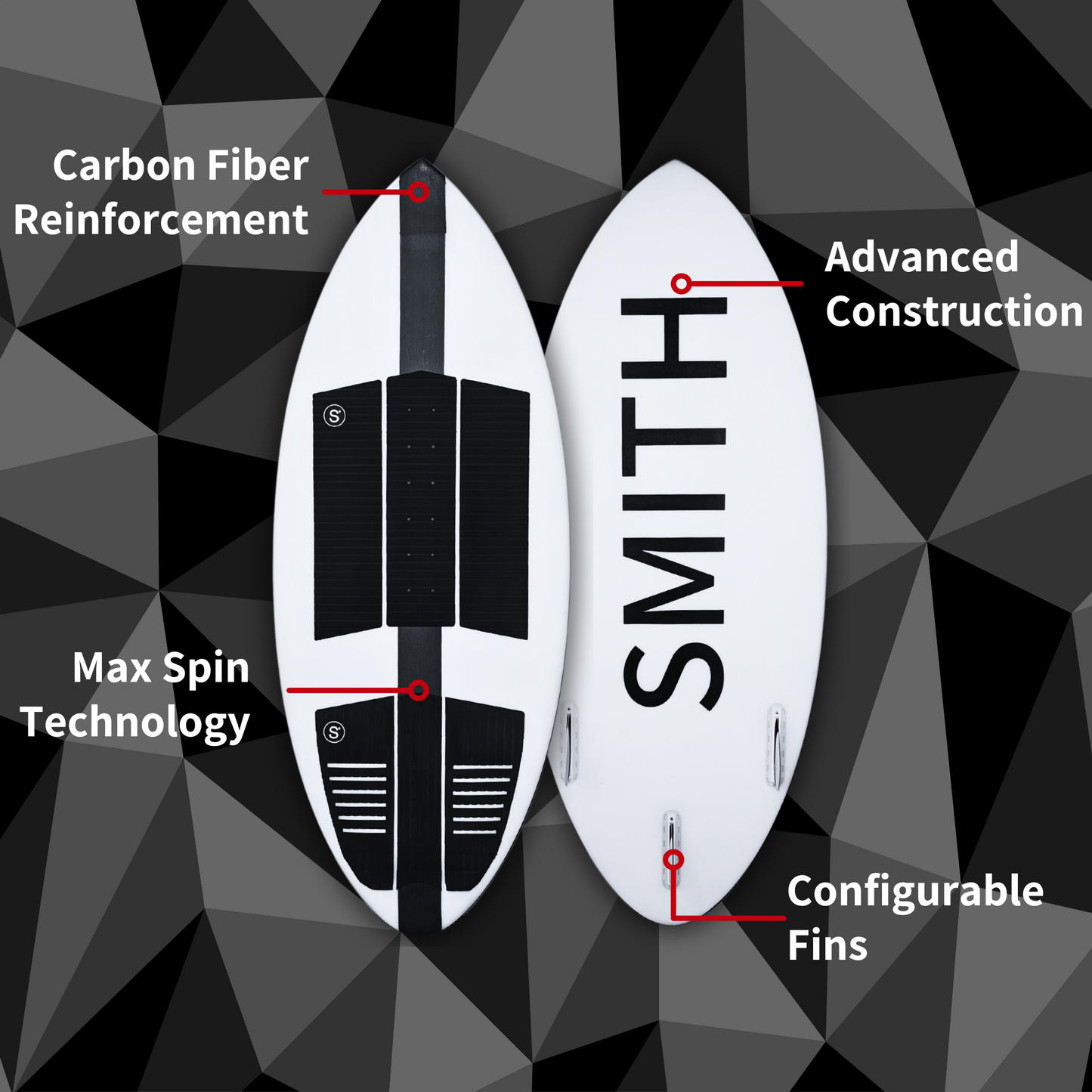 Love both the look and performance.
Nice
Love the rideability of the board! Nice speed and carving is out of this world
Hi Veda,
We love the feedback on our boards and are glad that you found the Mojave to be a great board!
Dakota Smith
Founder
Let customers speak for us
Need Help Finding Your Board?
Unsure what board will fit you best? Take our fitting quiz to find the best board for you. Start enjoying your best day out on the water today!